2022 Fall Swim Conditioning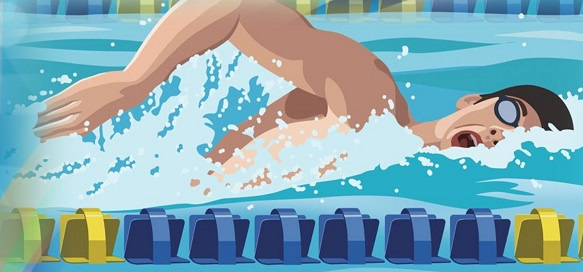 Registration is now CLOSED. The Sessions are full. Contact our office to be placed on the waiting list.
Swimmers will train with our coaches and will focus on four swimming strokes, dives, turns and drills that will improve the swimmer's technique, refine their swimming skills, and build endurance.
THIS PROGRAM IS FOR PARTICIPANTS THAT CAN SWIM. IT IS NOT A SWIM LESSON.
Six week training sessions will be held on: Tuesdays and Thursdays 6:00pm-7:00pm and Saturdays 8:00am-9:30am. Swimmer will attend on any 2 days. Training may continue to eight weeks, weather permitting.
The cost for two days a week training is $85.00 for members and $105.00 for non-members of the DHSC Homeowner's Association.
The program is open to swimmers not previously on the team. A swimmer evaluation will take place with our swim team coaches to make sure your swimmer meets the minimum skill level.
To Register, click on the 'Online Registration Form' link below. A confirmation will be sent to you by email with further details and payment information.
For more information, please call the club office (909) 860-3418 or email us at
click here
or stop by the club during office hours. Payment methods accepted: checks or Zelle.
Safety Measures: DHSC will continue following any and all CDC Guidelines and the County of Los Angeles Department of Public Health Protocols in place as of June 1, 2022.
Important Aquatic Policies: Occasionally the pool may have forced closures due to unexpected accidents or inclement weather. Our staff will do its best to inform participants immediately of all closures. In the event of a pool closure, you will be given the opportunity to make up the missed session as soon as possible.
Smog Policy: The South Coast Air Quality Management states that all strenuous physical activities which require mouth breathing should be discontinued with 1st stage smog alerts. DHSC will strictly adhere to this policy and close the swimming programs at any time there is a 1st stage smog alert.